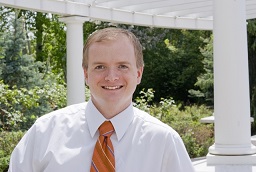 Ian Greenquist
Contact Information
Objective and Personal Statement
My goal is to help make our energy system cleaner, cheaper and more efficient. I am intelligent, passionate, focused, hardworking and pragmatic. I believe in honesty, in always doing what is right and in having fun. These attributes give me fast, quality results and a history of good relations with employers and coworkers. I enjoy solving difficult problems, helping people and being part of a worthy cause.
Education
Brigham Young University, Fulton School of Engineering and Technology, April 2015

GPA: 3.42/4.00
Bachelor of Science in Chemical Engineering

Brigham Young University-Idaho, Rexburg, ID, April 2012

GPA: 3.41/4.00
Associate of Applied Science
Publications
Mojica, J.L., Greenquist, I., Hedengren, J.D., Dynamic Optimization: Energy System Planning Under Uncertainty, INEST Nuclear Hybrid Energy Systems CORE Workshop, Idaho Falls, ID, July 2013. Presentation
Greenquist, I., Hedengren, J.D., Opportunities for Hybrid Nuclear System Integration in the Petrochemical Industry, INEST Nuclear Hybrid Energy Systems CORE Workshop, Idaho Falls, ID, July 2013. Poster
Experience
PRISM Research Group, Provo, UT, July 2013-Present

Evaluated potential strategies for hybrid nuclear energy systems with oil and gas production systems.
Developed applications in MATLAB and APMonitor for model predictive control and optimization applications.
Attended an invited session at a national lab relating to Nuclear Hybrid Energy Systems
Researched information relating to power generation and consumption
Wrote grant proposals, presentations and reports
Designed and presented a poster to researchers from 3 national labs and 9 universities

Upper Division Math Tutor: Brigham Young University, Provo, UT Aug 2012-Present

Tutored students in college math classes in principles, applications and problem-solving strategies
Specialized in advanced math courses: Linear Algebra, Multivariable Calculus, Differential Equations
Assisted with other math courses: College Algebra, Trigonometry, Calculus 1 and 2, Business Calculus
Communicated in a clear, concise manner

Interviewer for Bernett Research, Rexburg, ID Sept 2010-Apr 2011

Conducted over-the-phone surveys on multiple topics with persons across the United States
Surveyed in English and Spanish
Quickly and accurately read questions and recorded responses
Maintained a positive, friendly attitude

Math Tutor, Brigham Young University – Idaho, Rexburg, ID Apr 2011-Apr 2012

Tutored students in 1 hour sessions as well as in a drop-in lab
Assisted with courses ranging from Arithmetic to Linear Algebra

Volunteer experience, 2007-2009, LDS Mission, Guatemala

Led a group of missionaries, held weekly training meetings and reported progress regularly to the mission leader.
Trained new missionaries to become effective leaders and teachers.
Interests and Awards
My hobbies include running, frisbee, football, paintball and puzzles.