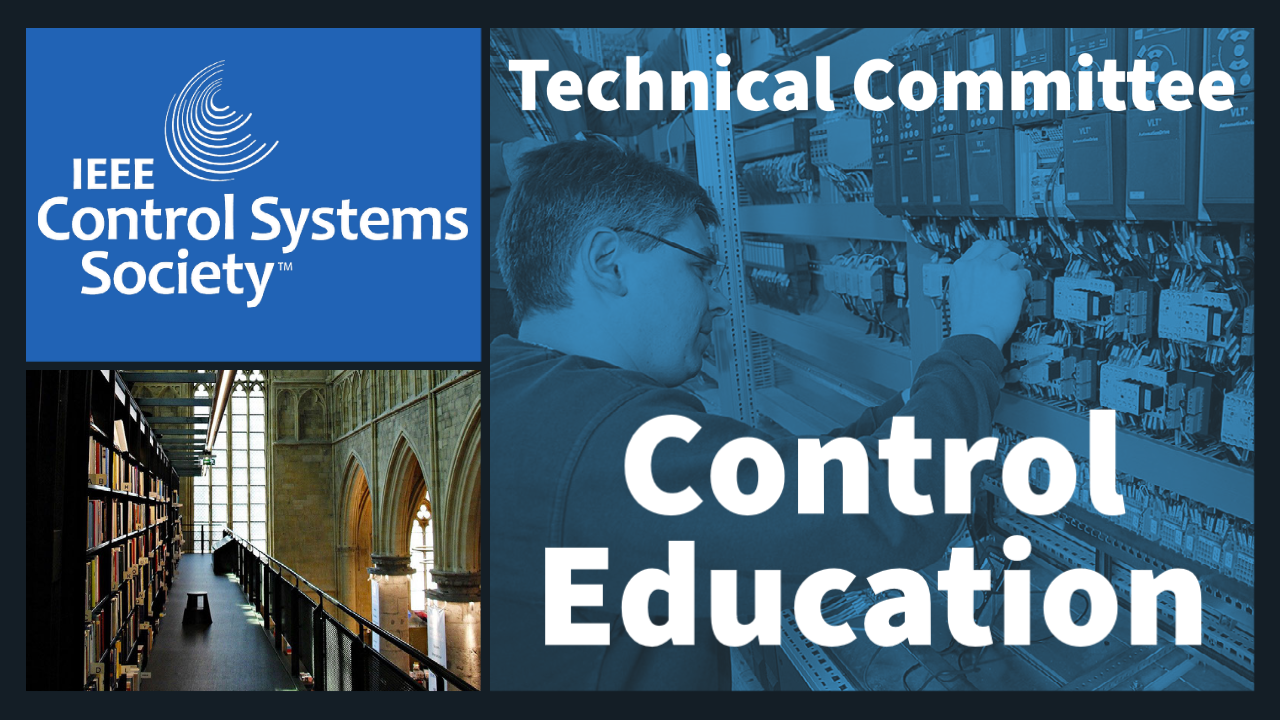 Meeting Schedule
The IEEE CSS Technical Committees meets twice per year with the ACC and CDC conferences.
Meeting Minutes
Technical Committee Scope
University education and continuing education issues in control
Methodology for improving the theory, practice and accessibility of control systems education
Control education laboratories, experiments, computer aided design, distance and virtual education technologies
General awareness among pre-college students and teachers of the importance of systems and control technology and its cross-disciplinary nature
Technical Committee Tasks
Promote control with its cross-boundary nature as a field that spans science, technology, engineering and mathematics (STEM).
Provide students at all levels, including pre-college, undergraduate, graduate, and post-graduate, the opportunity to explore the world of control engineering
Organize workshops and special sessions on education bringing academia and industry together to facilitate learning experiences to attract students to control engineering
Communicate to the public at large the control field
Engage all technical committees in control education issues and activities
Organize semiannual meetings of the committee and use them as a platform to promote the control field
Technical Committee Members
Request to join Technical Committee by filling out application form. Indicate initiatives to lead, advise, or otherwise contribute. With the recent change in leadership, some long-standing contributors to this committee may be inadvertently missed. We value your contributions and look forward to working together.
Initiatives
Curate Control Education Material
Control Education Survey
Dynamics and Control Online Courses
Dynamics and Control Channels
Workshops and Conferences
Partnerships
AACC Technical Committee on Control Education
IFAC Technical Committee on Control Education
Presentations
Publications
Rossiter, J.A., Serbezov, A., Visioli, A., Žáková, K., Huba, M., A survey of international views on a first course in systems and control for engineering undergraduates, IFAC Journal of Systems and Control, 13, 100092, 2020. Article
This is a temporary page while the new website is under development.