This project develops new capabilities of design and dispatch optimization of nuclear hybrid energy systems (NHES) in the "Risk Analysis Virtual Environment (RAVEN)" modelling software. Blended (physics-based and data-driven) machine learning will be applied to forecast demand and production of thermal and electrical loads.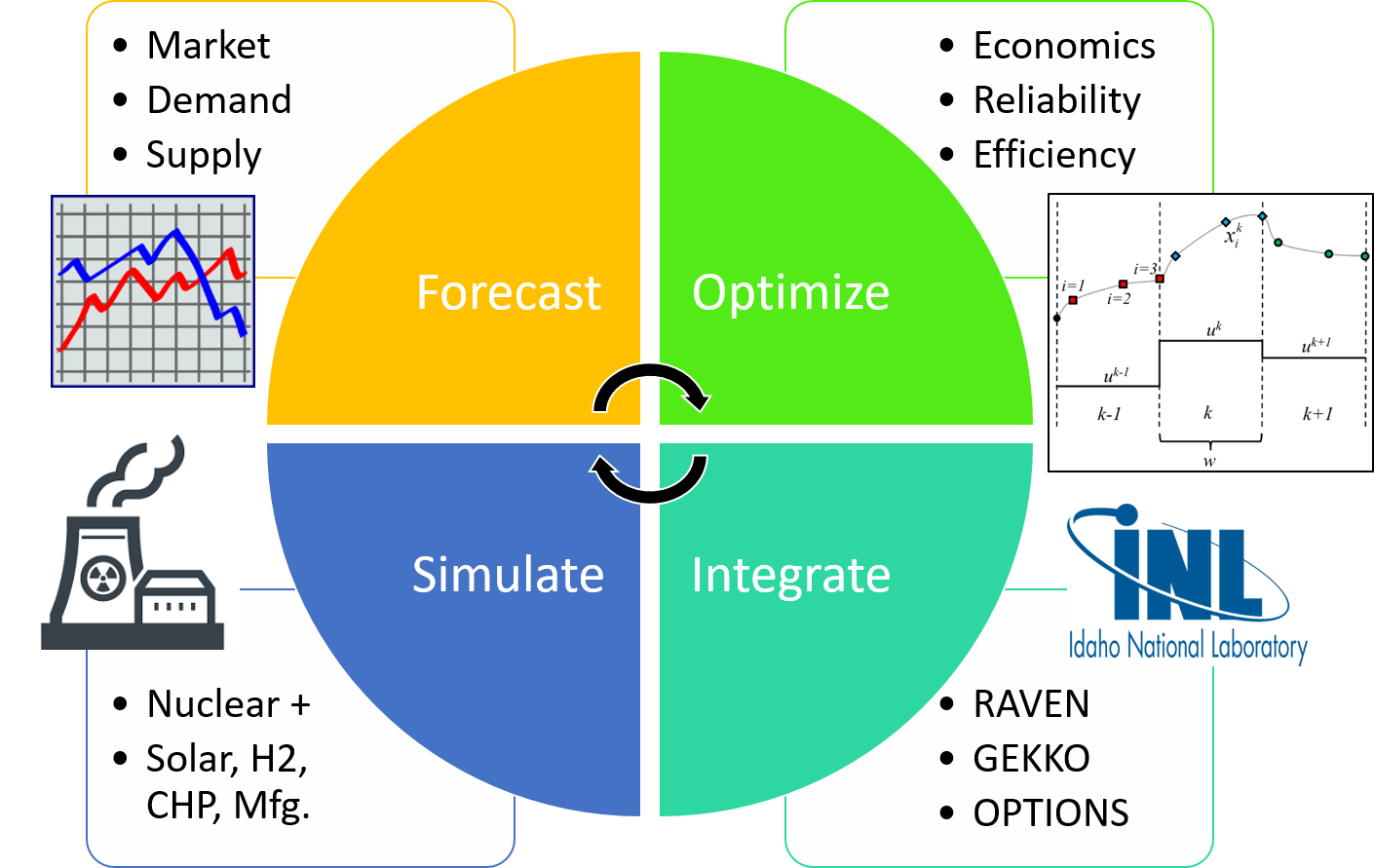 Two experimental case studies are proposed to test the software developments with a lab-scale thermal energy storage and with a large district energy system. As a final step, the software developments will be generalized to other NHES.
Support for this research comes from the DOE NEUP Project 19-16879: Proactive Hybrid Nuclear with Load Forecasting. This project is a collaboration between BYU Process Research and Intelligent Systems Modeling (PRISM) Group, the Energy Systems Research Group at the University of Utah, and Idaho National Labs (INL).
Publications
Coming soon...