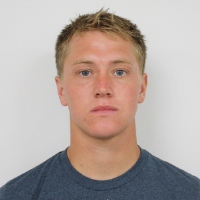 Colter Lund
Contact Information
Email: colter19@gmail.com
LinkedIn
Education
Brigham Young University, Fulton School of Engineering and Technology, April 2014

Bachelor of Science in Civil Engineering, GPA 3.69
Minors: Mathematics

Snow College April 2012

Associate of Science GPA 3.75
Research Interests
UAV Structural and Pipeline Analysis
Publications
Experience
Snow College Math Lab Tutor

Assist students in math courses ranging from Algebra to Multivariable Calculus

Military: Utah Air National Guard Aerial Port

Operate Fork Lift and heavy machinery in order to Load and balance cargo planes keeping them on scheduled ground time.

Farm Manager: Western Resources and Minerals

Supervise and manage other laborers in the maintenance/watering of alfalfa fields and building of fences.

Construction Laborer: Pure CO2

Assemble parts for CO2 liquefaction plant, tighten pressurized vessel entrances, and paint gas lines.
Volunteer Work
Missionary: The Church of Jesus Christ of Latter-Day Saints, South Carolina Columbia Mission, May 2009 - May 2011

Supervise and train approximately 20 missionaries, helping them to use time productively and effectively.
Trained other missionaries to lead groups of missionaries.

Football, Wrestling, and Baseball Team Captain: Manti High School 2007-2008

Inspire and Excite 60 teammates to train hard on and off the field as well as in and our of season.
Interests and Awards
Honor Graduate Basic Military Training
Warhawk Basic Military Training
UHSAA Academic All-State: Baseball and Wrestling 2008
4th place state champion Wrestling 2008