Members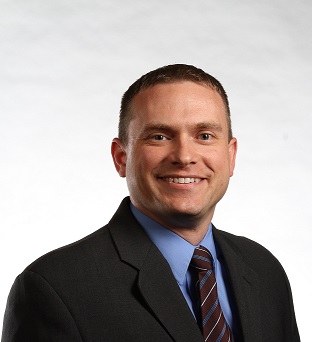 Ammon Eaton
Contact Information
Education
Brigham Young University, Ira A. Fulton School of Engineering and Technology

April 2013
Bachelor of Science in chemical engineering
Minor in geology

Brigham Young University, Ira A. Fulton School of Engineering and Technology

Expected April 2017
Doctorate of Philosophy in chemical engineering
Research Interests
High fidelity models and Model Predictive Control in drilling automation
Model Predictive Control applied to wax deposition in crude oil pipelines
Model Predictive Control of subsea riser slugging
Publications
Powell, K. M., Eaton, A. N., Hedengren, J. D., Edgar, T. F., A Continuous Formulation for Logical Decisions in Differential Algebraic Systems using Mathematical Programs of Complementarity Constraints, Processes, 2016, 4(1), 7; doi:10.3390/pr4010007. Article
Hedengren, J. D., Eaton, A. N., Overview of Estimation Methods for Industrial Dynamic Systems, Special Issue on Optimization in the Oil and Gas Industry, Optimization and Engineering, Springer, 2015, DOI: 10.1007/s11081-015-9295-9. Preprint, Article
Eaton, A., Beal, L., Thorpe, S.D., Janis, E.H., Hubbell, C., Hedengren, J.D., Nybø, R., Aghito, M., El Boubsi, R., Braaksma, J., and van Og, G., Ensemble Model Predictive Control for Robust Automated Managed Pressure Drilling, SPE Annual Technical Conference and Exhibition (ATCE), SPE-174969-MS, Houston, TX: 28-30 Sept 2015.
Eaton, A., Safdarnejad, S.M., Hedengren, J.D., Moffat, K., Hubbell, C., Brower, D.V., Brower, A.D., Post-Installed Fiber Optic Pressure Sensors on Subsea Production Risers for Severe Slugging Control, ASME 34th International Conference on Ocean, Offshore and Arctic Engineering, OMAE2014/42196, St. John's, Newfoundland, Canada, June 2015. Preprint
Li, Na; English, Christopher; Eaton, Ammon; Gillespie, Austin; Ence, T. C.; Christensen, Taylor J.; Sego, Adam; Harrison, Roger G.; Lamb, John D., Cation separation and preconcentration using columns containing cyclen and cyclen-resorcinarene derivatives, Journal of Chromatography A (2012), 1245, 83-89.
Conferences
Eaton, A.N., Beal, L., Janis, E., Hubbell, C., Hedengren, J.D., Nybø, R., Aghito, M., Bjørkevoll, K., Addressing Control Challenges of Discontinuous Processes with Multi-Fidelity Model Predictive Control, Modeling, Control and Optimization of Energy Systems II, AIChE Annual Meeting, Salt Lake City, UT, Nov 2015. Abstract
Experience
Research Assistant, BYU Chemical Engineering Department

Constructed and optimized a novel cryogenic carbon capture apparatus

Research Assistant, BYU Chemistry Department

Developed copper separation methods using chelation ion chromatography

Intern, Energy Dynamics Lab

Identified solutions for Uinta Basin black wax transportation challenges

General Manager, RJ Bellevue Inc. independant oil production company

Completed oil and gas leases
Investigated investment opportunities
Negotiated service contracts
Helped maintain production facilities
Volunteer Work
Founder and President of the BYU Energy Club
2 year volunteer representative for The Church of Jesus Christ of Latter-day Saints in Madrid, Spain
Interests and Awards
2010 session winner of the BYU American Chemical Society spring research conference
2008 Brigham Young full-tuition scholarship
Raising chickens, horseback riding, soccer, gardening
Presentations