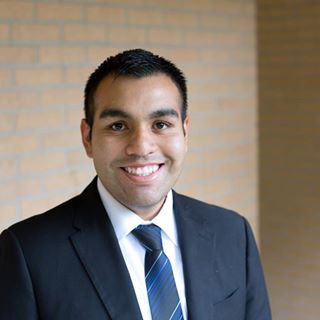 Ivan Rojas
Contact Information
Education
Brigham Young University, Fulton School of Engineering and Technology

Master of Science in Chemical Engineering
December 2014

Universidad Tecnologica de Mexico

Bachelor of Science in Chemical Engineering
Earned an overall GPA 3.88/4.0
Research Interests
Specialize in automation, optimization, and process control, research in optimization of flight paths for Unmanned Aerial Vehicles (UAVs) to capture images for 3D reconstruction.
Publications
Rojas, I., Optimized Photogrammetric Network Design with Flight Path Planner for UAV-based Terrain Surveillance, Thesis, Brigham Young University, Provo, UT, 2014. Download Thesis
Rojas, I., Martin, R.A., Lund, C., Reimschiissel, B., Price, T., Romero, Z., Pulsipher, J., Farrell, R., Franke, K., Hedengren, J.D., Optimized Terrain Surveillance with UAV Flight Path Planning, Control Engineering Practice, submitted, 2015.
Experience
Hach Company | Mexico, Central America and the Caribbean (2009-2013)
Symrise Flavor and Nutrition | Mexico City, Mexico (2009)
Comex Industrial Coatings | Mexico City, Mexico (2006)

Assistant Business & Brand Manager
Volunteer Work
President of Youth Organization | Mexico City, Mexico (2010-2013)

Organized monthly youth activities, camps, and skill-building workshops for over 300 young men.

Spanish Language Volunteer Representative j Veracruz, Mexico (2006-2009)

Taught principles of ethics to individuals seeking a higher quality of life.
Interests and Skills
Portuguese: Professional working proficiency.
Computer Skills: Microsoft Office, iWorks, LaTeX, MATLAB.