PRISM Group
Process Research and Intelligent Systems Modeling (PRISM) is a world class collaborative research group for the application of innovative advanced process control and optimization techniques to be applied to:
Biological and medical systems
Sustainable energy systems
Improved petrochemical manufacture
Enhanced recovery of oil and gas reserves
Unmanned Aerial Vehicle (UAV) control
The group includes graduate and undergraduate students who are taking a lead role in the specific applications mentioned above. The PRISM group is also develops novel algorithms and techniques for large-scale and complex systems. These applications and techniques advance the area of Process Systems Engineering (PSE).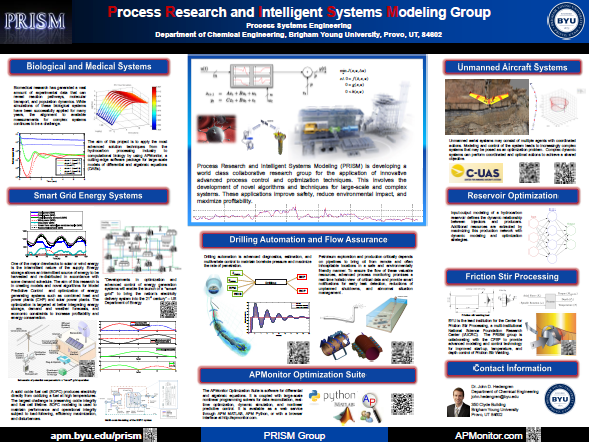 Δ